May 11, 2018 by Dyan Ryan
Antisocial Media
Anyone treating individuals struggling with eating disorders is familiar with the powerful negative effects of so-called "pro-ana" and "pro-mia" websites. This disturbing underground world includes blogs, chat forums and social media groups that promote behaviors involved with anorexia, bulimia and excessive weight loss. These sites feature photographs and videos of extremely skinny women and girls and tips for crash dieting, fasting and forced vomiting. Numerous studies indicate that these sites encourage self-destructive behaviors by legitimizing eating disorders as a lifestyle rather than a lethal mental illness.
A Fertile Hunting Ground for Sexual Predators
Although there is general awareness of the destructive impact of these internet sites, the use of these groups by sexual predators is less well known. Last year, the federal attorney's office asked me to provide expert testimony in a case involving interstate sex trafficking of girls targeted by pro-ana websites. The perpetrator chose this approach because he understood the self-loathing, loneliness and isolation that often accompany eating disorders. Posing as a coach, he groomed the girls by promising to help them meet their weight loss goals, so they could be "skinny and beautiful". He asked them to post increasingly sexually explicit selfies, and was viciously critical of their families, who obviously "didn't love them", or they would want them to be thin and happy. The judge wanted to understand how the drive for perfectionism coupled with low self-esteem and social isolation created the ideal conditions for victimization by this predator.
The case ended in a victory of sorts. The perpetrator was convicted and will spend many years in prison. But there are still thousands of pro-ana websites, apps and blogs that continue to expose vulnerable young women to similar attacks.
Combating Pro-Ana and Pro-Mia Websites
Outrage over pro-ana sites has sparked several attempts to restrict their use. In 2013, Instagram and Tumblr banned content tagged with related terms. And in 2015, France outlawed websites that promote excessive weight loss and food restriction. But social media users quickly found ways to sidestep the networks' new guidelines by creating alternative search words to tag the content.
A more effective strategy may be countering pro-ana posts with positive messaging. Most social media platforms now offer options for reporting pro-ana posts that direct users to mental health resources, like crisis hotlines, and offer content warnings on potentially triggering pages.
As clinicians, parents, loved ones and friends of individuals struggling with eating disorders, we must openly discuss the purpose and effects of pro-ana sites and encourage young people to view the internet with a critical eye.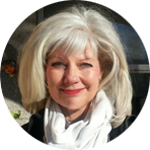 Diane Ryan, Executive Director
Mirasol Recovery Centers
Subscribe to Our Newsletter