by Diane Ryan July 3, 2018
Choosing Freedom
People often ask me why I continue to do what I do, despite the challenges of helping individuals master the tools needed for successful and fulfilling recovery. The real answer is "freedom". We all have a right to become who we really are, able to achieve our grandest potential, becoming whomever we most want to be.
Eating disorders, addictions, trauma — all rob us of the ability to connect with ourselves and navigate the world from a place of confidence and authenticity.
Eating disorders tantalize us with the prospect of control over our bodies and our emotions, when in truth they prevent us from experiencing life and relationships.
Now more than ever, as women and helping professionals, it is essential that we safeguard our rights to choose our own destiny, to try and fail, to express our joy and heartbreak. Our fundamental rights are under siege, and we must stand up and be heard or the potential to become something great and magnificent will be lost.
Each of us has a valuable part to play as we face our demons both personal and political and reach for solutions. After the fireworks are spent and the music stops, how can we help each other preserve our country's freedom as we claim our commitment to breaking free from the bondage of eating disorders and the legacy of trauma.
Happy Fourth of July! I wish you independence from the pain of powerlessness and disconnection and the joy of connection to yourself and others.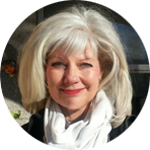 Diane Ryan, Executive Director