June 29, 2020 by Ilene Yalen
Food and Mood
Let the Healing Relationship Begin!
Your gastrointestinal (GI) tract is a fascinating system that works like a second brain. It takes in food, digests it to extract and absorb nutrients needed for your well-being, and eliminates the rest as waste — all without any conscious thought. In a well-nourished state, your GI tract also contains 90% of your immune system in the form of a microorganism layer that blocks absorption of harmful bacteria and viruses. However, an anxious mood can instantaneously negatively affect your GI function by secreting stimulating chemicals that hinder its function.
Normally, more than 90% of your serotonin, the neurotransmitter that contributes to well-being and happiness, is manufactured in your GI tract, where it promotes smooth muscle relaxation and aids in digestion. When you eat carbohydrates, fats and protein-rich foods, it decreases the production of cortisol, the stress hormone, allowing for the synthesis of serotonin from these macronutrients. This leads to the feeling of fullness and satisfied cravings. Furthermore, the absorption of adequate fluids, B vitamins, antioxidants, minerals, and omega-3 fatty acids also contributes to your health and well-being. When specific foods are restricted, certain GI microorganisms are unable to survive. Since each microorganism helps with sleep regulation, feelings of hunger and fullness and mood, this causes a condition called "dysbiosis", which is correlated with depression and anxiety.
There are several ways to help enhance the relationship between your GI tract and your mood:
Nourish your body consistently. Do not restrict foods, so that you keep your GI microorganisms intact and your blood sugars adequate and stable throughout the day.
Eat a variety of foods from every food group to encourage growth of a healthy variety of microorganisms and protect your immune system.
Add fermentable starches such as fruits, vegetables, grains, beans, and nuts to feed your microflora.
Don't forget to add chocolate, which contains a plethora of antioxidants and beneficial plant compounds and which, like other "fun foods", helps to enhance the feeling of satisfaction.
Practice daily anti-stress techniques — more mindful eating, breath work and meditation, along with gentle movement to help your body relax.
Your body knows how to work optimally, so trust in it, nourish it physically and mentally, and allow the healing relationship to begin.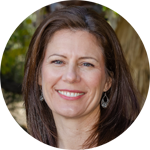 Ilene Yalen, MSRD, Dietitian
Mirasol Recovery Centers
Subscribe to Our Newsletter