July 29, 2015 by Marion MacDonald
"Kick Your Eating Disorder's Butt!"
We have just received an incredible letter from a 15-year-old describing her descent into anorexia, and her recovery at Mirasol. This very courageous young woman and her family have generously allowed us to reprint her letter in the hope that it will inspire other struggling teens to "Kick Your Eating Disorder's Butt".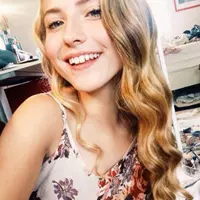 By MA
When my parents told me that I had to go into a residential treatment center, I was not happy. But I'm so glad I did. And this is why.
I am 15 years old and have suffered with anorexia nervosa for the past year. Let me tell you, though, that year was HELL. I can't pinpoint the time it exactly started, but I can say the time where I started my diet. That was in March of 2014. I started wanting to eat healthier. At first, it was like that. I incorporated more vegetables and I would try new food. I had days where I would get dessert and eat a little more. I did that for about two months. Then, I slowly started going downhill. The thing is, I didn't even know I was going downhill until I realized I was so deep down into "the hole" (which is what I would call it). I was NEVER fat to begin with. It's just that perfectionism part of me always wanted me to be this really unrealistic human being. I kept going on this "diet" and slowly started to cut out chocolate, cereal, desserts, pasta, pizza — all of the foods that I once loved.
In August of 2014, I moved to Arizona and that's when it got REALLY bad. I could see every bone there was in my body and quite frankly, it disgusted me. I wanted to get better so badly. I just didn't even know where to begin. My eating disorder was telling me to stay eating the way I was so that I wouldn't gain weight, but all I would do was lose weight. I didn't want to lose weight, I just wanted to maintain my weight. Overall I had lost a total of 32 lbs. and for my height, and how active I was, that was not acceptable. I was on a cross country team until my doctor pulled me out of the team. I was very upset.
In September, my parents decided to get me a pediatrician who specializes in eating disorders, a dietitian, and a therapist. I would see them all once a week. Whenever I would see them, I would get really motivated and excited to get through this, but then when I would leave, I would just go back into that mindset.
Months passed and I got admitted into Mirasol at my lowest weight. It was very challenging and the most definitely the most difficult time of my life. But it was so worth taking some time for myself to help me get back on track and straighten up my life. I loved how we all had our own individual meal plans, and the food was AMAZING. We would get a variety of foods and even though I am an extremely picky eater, I managed to get through it ;)
If you're reading this, and you're thinking about going to a treatment center, or your parents are already making you go to one, PLEASE COME. You will be the happiest you will ever be, trust me. I am in recovery and even though it's been tough, it's been so worth it. And I would recommend this place to ANYONE for help. You are worth it. Kick your eating disorder's butt and choose recovery... because it's amazing... :-)
You'll find more recovery stories on Mirasols's web site.