June 22, 2020 by Alison Pearson
Mindfulness in the Time of Pandemic
Mindfulness-based therapy has been proven effective in reducing stress, anxiety and depression. While the world is tipped on its head by a global pandemic, and the airwaves are crammed with contradictory information, this practice may be the most important thing we can do to maintain good health and sanity.
A Meditation on Mindfulness
Have you ever considered that "mindfulness" an odd name for a practice that encourages not to let our minds get in the way? Mind full of the present moment is perhaps more accurate.
What would that be like? To be able to bring ALL of your mind to this one moment? Then to extend that to a moment or two. To have your mind quiet while you fully experience this NOW?
What if you could experience a moment of neutrality?
A gap between judgments?
To experience yourself without all those judgments?
To feel the sensation of the air on your skin?
To experience your body breathing for you?
To really see what is in your immediate vicinity without the judgments of your mind?
What if with enough practice you could extend these moments of clarity into your life?
What if your mind was trained to be of service to you, instead of coloring all your experience with its excessive chatter and negativity?
The practice of mindfulness has this as its intention.
In mindfulness there is a willingness to NOT KNOW.
To experience instead of to "know" everything.
What would that be like as a rule rather than exception?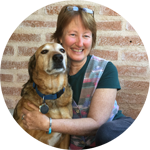 Alison Pearson, Polarity and Cranialsacral Therapy
Mirasol Recovery Centers
Subscribe to Our Newsletter