Mirasol Shifts Focus from Teen to Expanded PHP
Sometimes moving forward means making painful choices. At the end of August, Mirasol reluctantly closed its adolescent residential eating disorder treatment program in order to focus on the expansion of its PHP Partial Hospitalization Program.
The teen program was fantastic — just listen to our recent teen graduates describe the program, and see if it doesn't break your heart the way it does ours! But we know parents like to keep their young ones close to home during treatment, and the Tucson market may not be big enough to keep the beds full at Mirasol Teen.
PHP — short for "partial hospitalization" — offers a balance of intensive therapy with free time to study, work, volunteer in the community, or attend off-site meetings. Insurance companies prefer it because it's less expensive, but many clients who need a higher level of care may be forced into PHP because that's all their insurance will cover.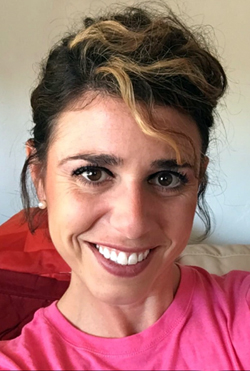 "The way that insurance companies are moving is to more readily authorize payment for the PHP level of care rather the residential level of care, so there's more demand for PHP," says PHP Clinical Director Katie Klein. "By expanding our PHP program, we are aiming to bridge the gap between the level of care that clients need, and what insurance will cover."
More Beds and More Structure on Weekends
One way we'll do that is by offering seven-day programming as well as five-day programming.
"Many clients who are admitted directly to a PHP program or who step down from residential treatment would like to have more structure on the weekend," says Katie. "Some PHP programs primarily serve the immediate area, so clients live at home and attend PHP 'day' treatment. Or they may live in supportive housing, but on the weekends they may go home to their families or spend time with friends. Mirasol has a number of local PHP clients, but we also attract clients from all over the country and around the world. Those clients have no idea what to do with themselves on the weekend. They have no ties to the community, they don't know their way around and they don't have a vehicle, so they really need that extra support."
By expanding PHP program, we are aiming to bridge the gap between the level of care that clients need, and what insurance will cover.
Weekend programming will include additional process groups and meal support, as well as some new additions to our menu of activities, including a potluck dinner.
"Having the clients come together as a community to cook for each other is another way for them to heal their relationships with food. It's a way to connect not only the food but with each other, and it's a great antidote to eating disorders, which are all about secrecy and isolation."
Klein is also looking for ways to piggyback on Tucson's recent designation as a UNESCO World City of Gastronomy. Tucson is the first US city to receive this designation, in recognition of its achievements in relocalizing food economies and growing food in a hotter, drier climate. Klein will be working with community organizations on opportunities to promote and support desert gardening, sustainability and locally-sourced foods.
Expanding PHP to the former teen residence not only increases the size of the program from 10 to 16 beds, it also means that programming can be offered onsite in the group rooms and therapist offices, greatly reducing the amount of travel required.
"Onsite programming means that when clients aren't in session, they can go to the pool, or to their rooms and journal or read. One of the great things about our adult residential program is that it feels like you're at home, and so I'm excited that our PHP clients will get to experience that as well."
For more information on Mirasol's PHP program, call our Admissions Hotline at 888.520.1700.
Subscribe to Our Newsletter
Eating Disorder Hope Award
Honored as a top resource for eating disorder treatment, recovery, and awareness.