February, 2009
EFT | Visiting Therapist Program | Mirasol Goes Green! | Student Workshop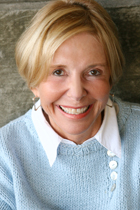 Letter From the Founder
Dear Friends,

This month's newsletter is about one of my very favorite fields in the therapeutic world: energy psychology. Energy psychology and all of its mysteries provides the client with the possibility of instant change. I am often amazed by the huge shift in energy and profound changes experienced by clients as a result of EFT, Neuro-linguistic Programming (NLP), or Traumatic Incident Reduction (TIR).
Energy psychology interventions address the human vibrational matrix of three major systems:
· Our energy pathways with their meridians and related acupoints
· Our energy centers (sometimes are called "chakras")
· Our energy systems, including the human biofield that envelops the body

Energy psychology is one of the most powerful interventions we use at Mirasol for relief from compulsions, anxiety, depression, limiting beliefs, phobias, stress and trauma. It is also extremely effective in maintaining recovery after treatment.
Warmly,
Jeanne Rust, PhD
EFT: The New Face of Energy Psychology
Energy psychology has been around since the 1980s and has been practiced in many different forms, including touch therapy, TFT (thought field therapy) and EMDR (Eye Movement Desensitization and Reprocessing), to name just a few. EFT, or "Emotional Freedom Techniques" is the latest incarnation of energy psychology, and like its predecessors, it has attracted both enthusiastic converts and harsh critics.
Energy psychology has its origins in Oriental medicine, and is based on the belief that illness is caused by disturbances in the body energy field, and that we can relieve trauma and restore the body's natural energy flow by tapping meridian points on the upper body and hands.
Googling "EFT" will land you sooner or later on Gary Craig's emofree.com web site, whose hard-sell approach is enough to turn off all but the perversely curious. On the plus side, for the price of your e-mail address, you can download Craig's 87-page EFT manual, which includes a remarkably simple explanation of the technique.
"I was initially skeptical, not just because of the extravagant claims, but because it just seemed too easy," says Mirasol Aftercare Coordinator Ann Twilley.
At Mirasol, Twilley explored various energy psychology techniques such a Brain Gym, acupuncture and polarity therapy, and was surprised by the effectiveness of these body-centered techniques in the treatment of eating disorders. She began studying EFT, practicing the technique on herself and her fellow students, and went on to earn her certification in October, 2008. Now she's using EFT on a regular basis with her aftercare groups, weekly Tucson support group and monthly telegroup, as well as participating in a national study on its effectiveness in treating veterans with PTSD.
In its simplest form, EFT involves repeating a "neutralizing" affirmation while rubbing the "sore spot" (on the upper right or left chest) or tapping the "karate chop point" on the outside of either hand, and specific points on the face and body. For a client with an eating disorder, a typical affirmation might be, "Even though I have this eating disorder, I deeply and completely accept myself." If the client has significant trauma, Ann may walk her through the traumatic event one step at a time, tapping to relieve the anxiety in the moment until she's ready to move on to the next step.
Can something so simple really help cure serious emotional and physical illness? Ann Twilley reminds us that acupuncture and EMDR was originally dismissed as quackery by the medical establishment, but is now widely accepted as an effective treatment for trauma and PTSD.
"More than 85% of the people who try EFT report positive results. It's great for limiting beliefs, trauma and phobias," says Twilley. "And besides, it's so friendly and easy to do — what do you have to lose by trying it?"
Survival Skills for Health and Recovery in College
Half-Day Workshop Teaches Skills to Support Your Path to Recovery
Join us for this exciting new workshop on staying healthy while you stay in school. Learn new skills for managing the conflicts that come with body insecurity, low self-esteem, building a support system, and managing an eating disorder. This four-hour workshop includes education, discussion, experiential activities and coping skills that you can take with you into your next semester. Open to college students 18 years of age and older.
Presenters:
· Ann Twilley, MA, LAC, EFT certified
· Diane Ryan, MA, CPT
· Lynne MacNeil, MATS, LMSW
Saturday, February 28, 2009, from 1:00 to 5:00 pm at the Radisson Suites, Tucson, 6555 East Speedway. $75 covers the workshop, snacks, beverages and all supplies. RSVP to atwilley@mirasol.net.