June, 2006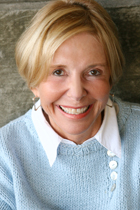 Letter From the Founder
Dear Friends,
Mirasol's philosophy of mindful eating aims to restore a healthy, balanced relationship with food that honors its importance to our physical, emotional and spiritual well-being. When we take food into our bodies, it literally becomes a part of us, assimilating into our inmost being, mingling with saliva and stomach acids while moving through the digestive tract and into our blood. Therefore eating is a personal and intimate act that should not occur without due appreciation, contemplation and a little meditation. We ask our clients to be present, moment by moment, for each sensation that happens during eating, and to think about where our food came from, how it grew, and what path it took before reaching our plates. The path to our plates is much shorter and easier to comprehend for fresh, whole foods. These foods not only provide superior nutrition, but help us appreciate food in its own right rather than for its ability to meet other social and psychological needs.
Mirasol is blessed to have a team of nutritionists and chefs who are committed to our whole foods philosophy. I hope you will enjoy learning about how they put this philosophy into practice every day in our residential eating disorder treatment programs.
Warmly,
Jeanne Rust, PhD, LPC
Founder and CEO Mirasol
Why Whole Foods?
Ask any Mirasol alumnus what she liked best about her stay at Mirasol and nine out of 10 will say, "The food! The chefs are awesome!"
Mirasol's residential eating disorder treatment program has been helping women heal their minds and bodies since 1999. According to Lauren Kanzler, nutritionist at Mirasol's adult residence, "one of the most important ingredients in that 'healing brew' is our use of whole, unadulterated, unprocessed foods."
Whole foods should be a big part of any healthy diet, but for women recovering from eating disorders, they are absolutely essential, according to Amanda Mellowspring, Mirasol's Nutrition Program Manager.
"When a woman is recovering from an eating disorder, she is generally malnourished," says Mellowspring. "Eating high quality, nutrient- and fiber-rich foods makes sure that she is getting the nutrition she needs and not just packing on the pounds."
The term "whole foods" conjures up memories of Saturday mornings in the Unitarian Church basement breaking down huge bags of wheat berries, mung beans and carob. Fortunately, whole foods have come a long way since then and are now more varied and widely available in supermarkets and health food stores as well as farmers' markets.
"Many people confuse whole foods with organic foods, which are much less available," according Mellowspring. "Whole foods are about where food comes from, and organic foods are about how it is grown".
Kanzler defines whole foods very simply as "foods that appear as they do in nature when we eat them and that are minimally processed and free of artificial flavors, colors and preservatives".
Visit a Mirasol kitchen and you won't see trays of frozen entrées ready for the microwave. Instead, it's Chuck or Lane or Amy cutting up mountains of fresh vegetables and fruit while keeping an eye of a wok sizzling with fresh fish, chicken, turkey or tempeh. Every meal includes a vegetarian option, and the regular menu includes savory dishes such herbed fish with risotto and yams, roast turkey with stuffed acorn squash, or chicken or tempeh stir fry with soba noodles, miso soup and rice, to name a few.
Besides healthy, mindful eating, residential treatment at Mirasol includes classes in nutrition, cooking and gardening.
Amanda Mellowspring sums up Mirasol's nutrition philosophy as follows: "Our main goal is to help our clients develop good life skills and enough knowledge of food to make good choices that will continue not just through their recovery, but throughout the rest of their lives."