July, 2009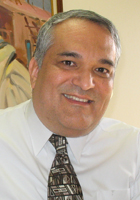 Mirasol's New Transformational Living Center
A Letter from Mirasol's Executive Director
Dear Colleagues,

Many visitors to our 10-bed facility have asked us why we call it a "Transformational Living Center" (rather than a "transitional living center"). The answer has its roots in an ongoing debate within the therapeutic community regarding the type of environment that supports positive change.
It is widely accepted that behavioral changes are never accomplished with a single step. Instead, personal growth has many different stages, and individuals move gradually through the process as they acquire new tools and skills.
A central tenet of Mirasol's treatment philosophy is that personal growth is not a clean process, and that individuals must be allowed to practice their new skills in a safe and nurturing environment that is tolerant of failure. We honor the "humanness" of each client (and ourselves), and we accept that "perfection" is a conceptual ideal that has little to do with the reality of everyday living.
Behavioral changes are never accomplished with a single step. Instead, personal growth has many different stages, and individuals move gradually through the process as they acquire new tools and skills.
At TLC, "success" is not defined as completing a rigid matrix identifying certain skills that must be acquired before the person can move into the next stage of recovery. Rather, TLC allows the client to taste personal empowerment within a relationship based on collaboration between the client and her treatment team. The client's treatment plan is a living document that can be modified at any time according to the client's progress, requirements and budget. Therefore length of stays can vary from two weeks to three months or more, and some clients may determine that they need the higher level care provided by Mirasol's primary residential treatment facility (with a corresponding increase in the cost of treatment).
Because TLC is less intensive, it allows for more "real life" experiences and opportunities to practice the skills acquired at TLC or in previous treatment experiences. The client can share their successes and their failures with a therapeutic community including Mirasol staff and peers. This environment allows the client to understand and perhaps even resolve the situations which may have caused her to relapse.
TLC is a unique treatment experience which helps women transform their lives by providing them with individualized treatment in a supportive and non-judgmental environment. When a caterpillar becomes a butterfly, it's not a transition; it's a transformation. TLC's objective is to support the client in becoming a butterfly.
Sincerely,
David Romero, Executive Director
Affordable Options for All Stages of Eating Disorder Recovery
The Transformational Living Center (TLC) is a new program based on 10 years of research into the most effective options for eating disorder residential care and relapse prevention. Like Mirasol's primary residential program, it combines the best of traditional therapy with alternative therapies proven effective in the treatment of chronic stress-related conditions.
TLC recognizes that not everyone can take time out for long-term residential care, so its flexible program emphasizes real world skills and therapies that can achieve rapid improvements in the client's ability to cope with stress.
"We offer process groups, individual therapy, nutrition education, cooking classes, medical support and other elements of traditional eating disorder treatment," says TLC Program Manager Diane Ryan. "But we also do a lot of experiential work, including challenge courses, dance movement therapy and body image work. And we help the clients achieve balance in their lives by taking advantage of festivals, art exhibits, concerts and other events going on in the community."
One of TLC's specialties is "Brain Paint" a new development in neurofeedback that allows the client to continue EEG entrainment at home after completing residential treatment at Mirasol.
"We incorporate many more therapy hours than most transitional living programs," says Ryan, "so that as the clients progress beyond the initial two weeks, they can choose what works best for them from a menu of treatment options."
The Transformational Living Center offers individually-designed eating disorder treatment programs from two weeks to three months or more. For more information, please visit our web site or call 888-520.1700.