June, 2006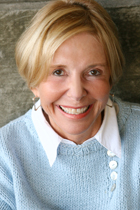 Letter From the Founder
Dear Friends,

In this month's newsletter, I'm going to tell you about the time I witnessed a miracle. It was in 2001, while I was a student at Saybrook Graduate School in San Francisco. I had become fascinated with clinical behavioral medicine and was very interested in learning about neurofeedback, which seemed like magic to me then. I had read quite a lot of the literature concerning its effectiveness in treating substance abuse and depression.
I had (and still have) a very close friend in Seattle named "Fernie" who was a practicing alcoholic. She had been through four different treatment programs as well as hours of therapy, but nothing seemed to make a difference. I was so afraid that she would die of the health consequence of drinking, or that she'd kill herself or someone else in an accident. I'll never forget when she called me eight years ago this month and asked me if she could come to my house and stay with me. She avowed that she wanted to stop drinking again. I said, "of course!"
Because of my studies at Saybrook, I knew a researcher named Gene Penniston had used neurofeedback with remarkable success on native American men and patients in VA hospitals who were chronic alcoholics.
This time, instead of admitting Fernie to yet another treatment program, I took her to a psychologist and neurofeedback practitioner in Tucson, and she began her road to health. After 30 sessions, she completely lost her desire to drink, and has remained abstinent to this day. This seemed -- and still seems -- like a miracle to me. Fernie was a chronic alcoholic who seemed doomed to die of her disease. Instead, she went through eight weeks of treatment and is now completely well.
When I started Mirasol, I knew that 40% of women with eating disorders also had problems with substance abuse. In addition, many women with eating disorders also suffer from depression or obsessive compulsive disorder as well as severe anxiety (among other things). I had read numerous articles describing how neurofeedback can benefit all of these conditions, so I was determined to make it part of our program at Mirasol. People with eating disorders and substance abuse have altered brain wave patterns that can be normalized through neurofeedback. This stops cravings, reduces anxiety and helps with sleep disorders and depression. Neurofeedback can also prevent patients from "switching addictions". Because of the need to self-soothe, patients frequently resort to another addictive behavior as a way to cope. Neurofeedback eliminates the need to self-soothe, and has dramatically increased our success rate at Mirasol.
It is important to remember that with neurofeedback, the patient learns skills; nothing is done "to" them.
We are so fortunate that Dr. Joe Horvat has joined us at Mirasol. Dr. Horvat is one of the premier neurofeedback practitioners in the United States. He is the former president of the International Society of Neuronal Regulation (ISNR) and has been a psychologist for over 30 years. He is supervising all of the neurofeedback at Mirasol as well as heading up our research department. We are now able to do brain mapping before and after treatment. Our neurofeedback department is simply the best! As is Dr. Joe!
I hope you enjoy this newsletter that tells you more about neurofeedback at Mirasol.
Warmly,
Jeanne Rust, PhD, LPC
Founder and CEO Mirasol
Neurofeedback: High Tech That Heals
In the heart of the Sonoran Desert, on the far fringes of Tucson, beyond the reach of digital phone and cable TV, there's a small room at the end of a row of stalls in a former stable. The room is stuffed to the gills with computers, miles of cable and countless blinking LEDs. A young woman sits at one of the computers, playing a video game and sporting a Medusa head of wires and buttons. Welcome to Mirasol neurofeedback, a unique and highly effective therapy for the treatment of eating disorders.
Very simply put, neurofeedback (or eeg biofeedback) is the science of reconditioning and retraining brain wave patterns. Although still considered "new," this learning technique has been widely used since the 1960s for stress reduction and the treatment of epilepsy. Mirasol pioneered the use of neurofeedback in the treatment of eating disorders and is a center for research on the use of neurofeedback as an alternative to psychotropic medications.
"Eating disorders don't exist in a vacuum," explains Dr. Joe Horvat, Director of Neurofeedback and Research. "They often occur in conjunction with other conditions such OCD, anxiety, depression and sleep disorders. These collateral disorders are very easily and successfully treated with eeg, so we know we can apply the same techniques to the treatment of eating disorders."
All Mirasol clients now undergo brain mapping during their first few days of treatment. "The brain map pinpoints the area of the brain and the bandwidth of brain wave deviations," says Dr. Horvat. "We are conducting extensive research to determine whether these deviations can help us identify patterns that are associated with eating disorders."
During typical neurofeedback training, sensors are placed on the scalp and/or ear lobes. An EEG unit provides instantaneous audio and visual display of brain wave activity. This "feedback" allows the individual to influence and change brain activity. Through individualized neurofeedback training, the brain learns to increase or decrease certain frequencies in order to function most efficiently for the task at hand.

Brain waves occur at various frequencies and are measured in cycles per second (hertz). People with ADD, ADHD, chronic fatigue syndrome and fibromyalgia tend to have excessive slow waves in the executive or frontal brain.
The changes are temporary at first but become permanent over time. 40-plus sessions is considered optimal. To increase the availability of neurofeedback training, Dr. Horvat recently installed neurofeedback stations in all the rooms at Mirasol's adult residence.
"Some clients are very excited about having access to such high-tech treatment and plan to continue it when they return home," says Dr. Joe. "Others are resistant, mostly because it messes up their hair. I'm still shopping for 'goo-less' sensor paste," he chuckles.
Dr. William Eck demonstrates neurofeedback training with assistance from Mirasol Nutrition Program Manager Amanda Mellowspring. Dr. Eck directs EEG biofeedback training at Mirasol's adolescent residence.
For more information about eeg biofeedback, visit www.greatbrain.com, www.eegspectrum.com and the website of the International Society of Neuronal Regulation www.isnr.org. See also A Symphony in the Brain: The Evolution of the New Brain Wave Biofeedback (2000), written by Jim Robbins and published by Atlantic Monthly Press.