October, 2007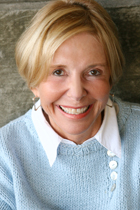 Letter From the Founder
Dear Friends,

Since Mirasol's founding in 1999, we have helped more than 500 women achieve recovery from anorexia, bulimia and compulsive overeating.
Many graduates of our program have asked us to organize a weekend retreat where they could hone their recovery skills, renew acquaintances with Mirasol staff and former clients, and recreate the supportive atmosphere they remember from their residence at Mirasol
We've been thinking about organizing a retreat for Mirasol alumni for at least a year, but we had to find the right time and place. Then a few weeks ago, we stumbled across the wonderful historic COD Ranch and Retreat Center. It has everything we were looking for: a secluded location minutes from Tucson with breathtaking mountain views, warm and inviting accommodations on the site of +100-year-old ranch, meals prepared by a four-star chef — and all this for a very reasonable price.
So we've set a date — March 7-9, 2008 — and we are busy working out the details for what we're sure will be a joyful reunion for former clients and Mirasol staff alike.
We're limiting it to 18 participants, and spaces are going quickly. To register or for more information, please contact the Mirasol Business Office at 520-546-3200 no later than November 15, 2007.
Warmly,
Jeanne Rust, PhD
Introducing the EDRECOVERY blog!
Mirasol has launched its very first blog on the new EDRECOVERY web site, with practical advice on eating disorder treatment and recovery by Dr. Jeanne Rust and other members of the Mirasol staff. The blog includes a series of podcasts that you can download or listen to online.