Letter from the Founder
Dear Friends,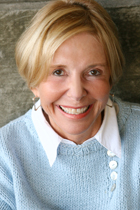 I just received the most wonderful news! Beginning October 1, 2010, treatment at Mirasol is now covered by Blue Cross Blue Shield insurance! This is a huge step forward for Mirasol and will provide a wider range of treatment options for women all over the country.
Here in Arizona, Blue Cross Blue Shield is the number one health insurance provider with a whopping 43% market share. We get calls every day from women who want to come to Mirasol, and it was heart-breaking to have to refer them elsewhere simply because they had BCBS insurance.
All that has changed now, and Blue Cross Blue Shield joins the long list of health insurers who recognize Mirasol as an authorized provider, including:
· Blue Cross Blue Shield
· United Healthcare
· Cigna
· Value Options

· MHN
· Beech Street
· HealthNet
· Mental Health Network

· ComPsych
· Wellpoint
· Mines & Associates
Of course, benefits vary widely depending on the type of coverage you or your employer has purchased. But now many more women are free to make their own choices about where they want to go for eating disorder treatment.
My other big news is that Mirasol has just received three-year accreditation from the Commission on Accreditation of Rehabilitation Facilities (CARF). The survey report commended Mirasol for its "dedication and commitment to improving the quality of the lives of the persons served" and its "established pattern of practice excellence". Keep reading, below, to find out what CARF discovered about Mirasol during its two-day investigation. And, as always, feel free to write or call me with questions!
Warmly,
Jeanne Rust, PhD
Meals at Mirasol: No Taboos, Lots of Challenges
Mirasol's nutrition philosophy has evolved over the years, based on feedback from former clients about what worked best for them after treatment.
Meals plans are highly individualized and based on the client's weight goals. Clients dish up their own plates without relying on measuring cups or scales. Allowances are made for food allergies, religious beliefs or true commitment to vegetarian lifestyles.
Mirasol's menu consists primarily of whole foods that are prepared from scratch and include a balance of nutrients to help repair the damage the eating disorder has done. We also include common foods such as hot dogs, frozen dinners, hamburgers and pizza. Desserts are served three nights each week and included in the clients' meal plans.
All clients are encouraged to experiment with as many "challenge" foods as possible while at Mirasol. This might include binge foods, or foods they have been afraid to eat.
The clients go out to eat at least once a week, and restaurants run the gamut from Greek, Italian or Indian to the food court at the mall. This enables the clients to learn to apply their meal plans in different settings.
Our goal is to equip clients with the skills they need to develop their own meal plans so they can feel safe eating in different situations and live lives free of eating disorders.
Mirasol Gets High Marks from CARF Accreditation Team

Every three years Mirasol is examined by a team of investigators from the Commission on Accreditation of Rehabilitation Facilities (CARF). During an exhaustive two-day examination, the CARF surveyors review all of Mirasol's procedures for admission, treatment and discharge, interviewing both clients and staff at random, and check every corner of the units for compliance with CARF's exacting standards.
We are happy to report that Mirasol not only passed with flying colors, but received high praise from the CARF survey team, who described Mirasol's residential eating disorder treatment program as follows:
· The outcomes data have shown over the last three years a dramatic reduction in depressive characteristics, an increase in self-esteem, and a reduction in personal destructive traits.
· The organization prides itself on its cutting-edge therapies such as cognitive-behavioral therapy, dialectical-behavioral therapy, Gestalt psychology, eye movement desensitization and reprocessing, and experiential therapies. Adjunctive therapies are provided by professionals certified in their various fields, such as neurofeedback, art therapy, meditation, therapeutic recreation, and yoga. Additional therapies include exercise therapy, dance/movement therapy, art therapy, polarity therapy, acupuncture, and nutritional education.
· Services are holistic in nature and deeply spiritual, with emphasis on the mind, body, spirit and soul.
· Clients interviewed are very pleased with services and staff members. Several talked about how much they have learned and how their lives have changed through the unique therapies offered at Mirasol.
· The enthusiasm and empathy of the management and staff members promote a healthy and caring setting for all persons served who report staff members are always available and work as a team.
1-888-520-1700 or recovery@mirasol.net © 2009 Mirasol, Inc. All Rights Reserved.