October, 2012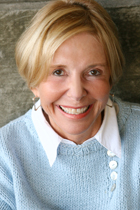 Letter From the Founder
Dear Friends,

Hello everyone, and Happy Fall!
Adventure Therapy
If you follow Mirasol on Facebook, www.facebook.com/MirasolEDRecovery, you know that clients have had many different experiences with adventure therapy this summer.We have a focus on adventure therapy because all of the activities help build self-esteem in out clients. You can learn more about Mirasol's adventure therapy program including caving at www.mirasol.net/integrative-treatment/adventure-therapy.php
Somatic Therapy
We are now offering Somatic Therapy (a form of Somatic Experiencing) has been incorporated throughout the Mirasol program. Somatic Therapy offers the client the opportunity to be in touch with their bodies in the here and now. They use it to become stabilized emotionally so they can move on with other therapies such as EMDR. They learn that they do not need to be in a state of regression for trauma therapy. They learn that they can process the feelings that surface from a traumatic event without having to repeat every detail about "what happened." Our trauma work is finely tuned now and I'm not boasting when I say we offer the finest trauma work in the country!
I'd love to hear from any and all of you.
Warmly,
Jeanne Rust, PhD, LPC
Founder and CEO Mirasol
The program, TLC, utilizes the philosophical principles of integrated medicine, combining interventions and care from the traditional, allopathic model as well as effective and empirically researched alternative methods of treatment. Mirasol has always been known for state of the art, "cutting edge" treatment.
Now we have the proud distinction of offering state of the art, "cutting edge" treatment in our partial hospitalization program (PHP).
PHP programs are springing up all over the country as insurance companies, in an attempt to rein in costs, have been stepping patients down to PHP. A client goes from being treated in highly structured residential care to being stepped down to a lower level of care such as PHP in as little as one or two weeks. Most PHP programs offer as little as 4-6 hours of treatment, 5 days a week. I struggled to figure out how we can provide a client with the safety and care they still need when they're forced to transition to PHP. I finally "got it!" We have developed a program that offers supervision 24/7, including overnight and during all meals and snacks. Clients also have a supervised dinner hour where they prepare food themselves. They are supervised overnight as well, 24/7. Our PHP program is designed to provide treatment for women ages 18 and up, suffering from eating disorders, sexual trauma, affective disorders, and other general behavioral health issues in a partial hospitalization setting (PHP.) The program treats dual-diagnoses clients and people suffering from anxiety disorders and depression. We treat substance abuse as a co-occurring condition. Any co-occurring disorders must be able to be addressed without hospitalization. The clients may admit to PHP as a transition in treatment intensity and structure before going into out-patient therapy.
The program may serve as an entry point for those who do not have the medical necessity for more acute care or for someone in the early stages of relapse. Binge eaters often need the structure and support offered by this type of program while allowing them a degree of self-accountability that can empower them. The program can also be used as a step-up from traditional out-patient therapy.
The program includes a psychiatric evaluation and follow-up as well as weekly doctor visits. After daily programming, clients then return to living accommodations provided by Mirasol or home. The accommodations are very attractive and offer clients everything they need to care for themselves in terms of cooking, laundry, and their basic needs in a lovely setting.
Our PHP treatment program is scheduled for 9 hours a day and is structured much like our residential program. Our clients have 2 supervised meals and 2 supervised snacks daily. They will have a supervised dinner hour where they prepare the food themselves. They have therapy and are supervised overnight, 24 hours a day, days a week. The minimum length of stay is 30 days or if you're a former patient at Mirasol and you might be in the early stages of relapse, a couple of weeks.
The Mirasol PHP treatment program consists of daily process groups, weekly nutritional consultations, pyschoeducation, individual therapy twice per week, neurofeedback, a mainstay of the Mirasol program, is offered 3-4x per week. We specialize in the treatment of PTSD and trauma. We use EFT, Somatic Therapies, EMDR, and twice-weekly DBT groups to facilitate the patient's healing. Psych education groups include topics such as sexuality, boundaries, assertiveness, self-esteem, goal setting and decision-making, family systems, non-denominational spirituality, healthy communication, nutrition, medical consequences of Eating Disorders, and relationships. Experiential groups are art therapy, movement and dance, yoga, qui gong, meditation and mindfulness throughout the day. Emotional Freedom Techniques or Energy Psychology, excursions to Zuzi dance (low-trapeze dance for body image), and the gym to learn about healthy exercise are also an important facet of the program.
As usual for Mirasol, the treatment is highly individualized and created to meet your needs.