September, 2006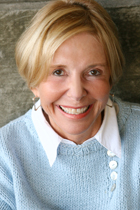 Letter From the Founder
Dear Friends,

This month's Sunflower features a subject dear to my heart: relapse prevention. A person can receive the very best treatment in the world (such as what we offer at Mirasol!) and still be at high risk for relapse if she does not have an intensive aftercare plan. And by "intensive", I mean more than just a weekly visit to a therapist!
Different programs use different models for treatment and relapse prevention. There's the Disease Model. There's the Self-Control Model. And then there's the Mirasol Model.
The easiest way to explain the differences between the models is to show you a chart from Relapse Prevention: Maintenance Strategies in the Treatment of Addictive Behaviors by G. Alan Marlatt and Judith R. Gordon (1985).
While I personally don't believe that eating disorders are addictive behaviors, they do have addictive components.
| | | | |
| --- | --- | --- | --- |
| Topic | Self-Control Model | Disease Model | Mirasol Model |
| Locus of Control | Client is capable of self-control. | Client is a victim of forces beyond his or her control. | Client accepts responsibility for behaviors and actions and recognizes that there is a definite genetic component to an eating disorder. |
| Treatment Goal | Choice of goals: abstinence or moderation | Abstinence is the only goal. | The client will probably have a few slips the first year of treatment but will gradually progress to full recovery. The focus is not on rigidity or the extremes in behaviors. |
| Treatment Philosophy | Fosters detachment of self from behavior (educational approach) | Equates self with behavior (medical/disease approach) | Client learns to detach from the eating disordered behaviors and develops an identity separate from the eating disorder (integrative approach encompassing the mind, the body, and the spirit). |
| Treatment Procedures | Teaching behavioral coping skills, cognitive restructuring | Confrontation and conversion, group support, cognitive dogma | Client learns cognitive behavioral strategies and coping skills with strong spiritual foundation. Expressive and somatic therapies help anchor new cognitive skills in the subconscious. Acquires tools to deal with anxiety, depression, OCD, etc., through neurofeedback. |
| General Approach to Addictions or Maladaptive Behaviors | Search for commonalities across addictive behaviors (addiction is based on maladaptive habits). | Each addiction is unique. Addiction is based on physiological processes (meaning, the person is always recovering, but never fully recovered). | Eating disorders involve physiological processes as well as maladaptive coping strategies. Complete recovery is possible. |
| Examples | Cognitive behavioral therapy (outpatient), self-control programs | Hospital treatment programs (inpatient), AA + Synanon | The level of pathology and medical condition determines whether inpatient, residential, or outpatient treatment is most appropriate. |
| Relapse Prevention | May include seeing a psychotherapist for a short time but assumes that the person will be able to use the new skills without support. | Attendance at a support group with emphasis group support rather than developing personal ego-strength | Focused Continuing Care (FCC) is Mirasol's primary tool for aftercare. Clients receive detailed, explicit aftercare and relapse prevention plans before completing treatment at Mirasol. |
Our Focused Continuing Care helps clients continue the recovery process that begins during residential treatment at Mirasol. FCC provides structure and support and reinforces the bond that develops between the client and Mirasol while she is in treatment. Our relapse prevention program is very much like our treatment: respectful, flexible, and individualized for each person.
For those of you who are still struggling, please feel free to contact us for treatment and aftercare suggestions! We're here to help!
Warmly,
Jeanne Rust, PhD, LPC
Founder and CEO Mirasol
One of the highlights of the Mirasol's eating disorder treatment program program is Focused Continuing Care. Continuing care and support is the key to long-term recovery.
"I've rarely met a woman beginning recovery who doesn't occasionally slip," says Mirasol Adult Aftercare Coordinator Ann Twilley. "An occasional misstep can be a valuable learning opportunity and an important part of her recovery process." Part of Ann's job is helping clients prepare for those lapses, so they won't be devastated when it happens.
Clients begin planning for life after residential treatment the moment they arrive at Mirasol. During weekly aftercare groups, they identify their personal triggers and the core needs that must be addressed as part of their recovery plans. They also practice assertiveness, setting boundaries and expressing their true feelings.
As the end of treatment approaches, the focus shifts to putting into practice the tools they have acquired at Mirasol.
"Different tools work for different women," says Ann. "Some clients respond well to energy psychology techniques such as tapping to reduce anxiety, while others use affirmations to address their inner critics."
Each client leaves Mirasol with a "toolbox" containing interventions and coping skills they can use to replace their old, unhealthy coping behaviors.
Each client also goes home with a complete plan of action for continuing her recovery, including individual and group therapy. Ann recommends that Mirasol alumni initially see a primary therapist at least twice a week as well as joining a weekly process group. Twelve-step programs, which are generally free, can fill the gap for women who have dual diagnoses, limited funds or who just need additional support.
Mirasol's adolescent aftercare program takes a slightly different approach. The number one difference is the role of the parents, which can be a mixed blessing, according to Adolescent Aftercare Coordinator Leah Evans.
Adolescent clients normally go home to a structured environment including living with their parents and attending school. This frees them of the pressure to support themselves, but it also means that the client may be returning to the same environment that caused the eating disorder in the first place. Leah finds that developing good coping skills is even more important for adolescent clients.
"During treatment we focus on helping them create a new identity for themselves, so that it won't be so easy to fall back into old patterns when they go home."
Leah reports that adolescent clients are often reluctant to participate in support groups. "These girls are often extraordinarily talented overachievers with very busy schedules," says Leah. "They see the support groups as a form of competition." Leah meets them on their own terms by using e-mail and text messaging as an alternative to phone therapy.
For one full year following treatment at Mirasol, Ann and Leah remain in regular contact with their clients. Focused Continuing Care begins with weekly phone therapy sessions that gradually decrease to monthly calls. Call frequency may increase if the client is struggling. Leah and Ann also work as a team with the client's regular therapist to prevent relapse. Follow-up includes assessing the client regularly to find out what strategies are the most effective for them. Focused Continuing Care serves not only to track the client's progress and provide appropriate feedback and support, but also helps Mirasol refine its aftercare program and provide data for outcome studies.
"I learn so much from our clients," says Ann. "They're the ones who are out there trying to live in recovery, and sharing what has worked for them can really benefit other women who are just starting the recovery process."
Ten Tools That Aid in the Recovery Process
Former Mirasol clients report that the following tools have been most helpful in maintaining recovery:
Follow a food plan
Set boundaries/practice assertiveness
Eliminate drugs and alcohol (whether or not you're addicted)
Stay connected to the community through a support group, work or volunteer activities
Keep a journal
Meditate, practice Yoga or pray (healthy spirituality)
Find healthy distractions such as hobbies or handicrafts
Practice self care every day such as a warm bath and candles or anything that makes you feel pampered.
Practice daily affirmations.
Reach out to a support person and BE HONEST.