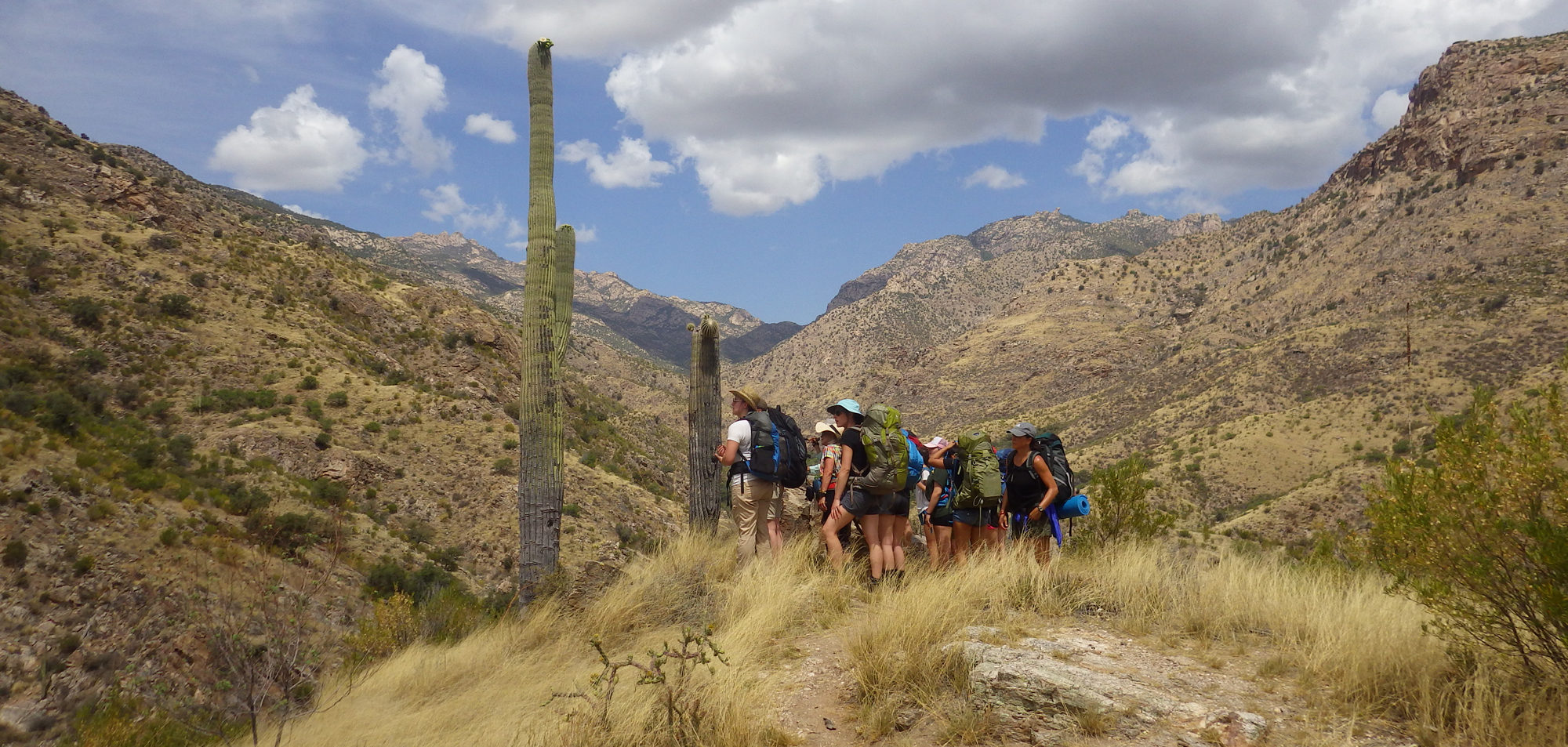 What to Bring, What Not to Bring
Clothing and Gear
Adventure therapy is part of Mirasol's unique, integrative eating disorder treatment program. Expect to spend part of your stay outside hiking, camping or even caving. Mirasol is located in the Arizona Sonora Desert and the climate can vary widely throughout the course of a day. So make sure you bring the following items:
sunglasses
sunscreen
a wide-brimmed cap or hat
hiking boots (if you have them) or a sturdy pair of running shoes
a warm jacket
warm hat and gloves
jeans or other warm long pants
shorts
T-shirts and/or tank tops
long-sleeved sun shirt
sweatshirt, sweater or polar fleece
leggings or sweatpants
underwear and socks
swimsuit
a daypack (if you have one) or small backpack
Medications, Supplements and Toiletries
When packing your toiletries, include some lotion because the air is very dry.
Mirasol is a scent-free facility. Please do not bring any perfumes or scented lotions.
Please bring in at least a one-week supply of medications (that you are currently taking), in the original pharmaceutical container. Do not bring medications you are not currently taking, and do not bring samples.
Please bring $100 cash for medication co-pays and your medical insurance card. You are also responsible for the cost of any supplements, herbs (we sell these at wholesale costs), and labs and special outside consultations recommended by our staff. A credit card needs to be on file with our business office.
Please do not bring laxatives, candy bars, diet pills, alcohol, drugs, sweeteners, magazines, weapons or anything that could pose a danger to yourself or others. To keep Mirasol a safe place for all residents and staff, we will search your luggage and take items that you will not need during your stay at Mirasol. These items will be stored in a "Contraband" container or destroyed if thought to be an obstacle to your recovery.
Electronics
Personal cell phones are not permitted for clients in residential treatment, with some exceptions for international clients. Clients with unique circumstances, and prior treatment team approval, may use their personal cellphone for family sessions or video conferencing.
House phones may be used for 30 minutes daily and one hour on Saturday and Sunday.
Personal computers or other devices that connect to the internet are not permitted.
Clients may use the house computer, with therapist approval, for aftercare planning, therapeutic assignments, bill payments or contact with employers.
The house television is available for PG-13 programming for a maximum of two hours a day (with exceptions for psychoeducational materials).
Clients may use the house computer, TV, MP3 player or other device that does not connect to the internet to listen to music.
Miscellaneous
Books are subject to approval.
Please remember to bring your insurance card and a copy of your insurance benefits book.
What to Expect
When you arrive at Mirasol, your orientation will include a luggage search, completion of release and consent forms, and a tour of the facility. You will have a medical assessment, a nutritional consultation, and a psychiatric evaluation. As part of your individualized treatment plan, you will be given an exercise routine that is especially designed for you.