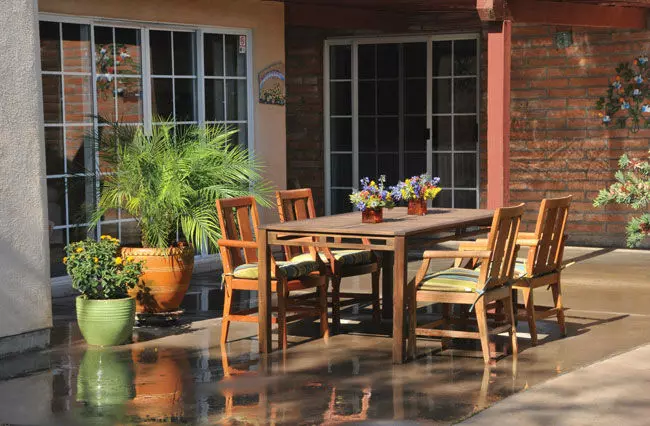 Meals at Mirasol
Relearning Normal, Healthy, Mindful Eating
One of our goals is to heal relationships with food by providing our clients with the experience of normal eating. We're proud of our cooks, who create a wide variety of delicious meals.
At Mirasol, clients make their own food choices from meals that are served buffet style. Along the way, they're given guidance in re-establishing accurate portion sizes and meeting nutritional needs according to personalized guidelines developed by our staff dietitians.
Mirasol's nutritional philosophy has evolved over the years, based on feedback from former clients about what worked best for them after treatment.
Meals plans are highly individualized and based on the client's weight goals. Our goal is to equip clients with the skills they need to develop their own meal plans so they can feel safe eating in different situations and live lives free of eating disorders.
Six Times a Day?
Yes, we eat six times each day. This is challenging for individuals with eating disorders, who generally assume that they must exercise some control or compensation in order to maintain a healthy body weight.
Our dietitians create meal plans based on three meals and three snacks per day. Those plans adjusted for the calories needed for weight gain, weight loss or weight maintenance depending on what the client needs. And yes, clients on weight loss meal plans can lose weight eating six times per day.
Hunger and low blood sugar can contribute to a binge. If a client is satiated from eating just a few hours prior, he or she may make better choices. Also, low blood sugar creates a strong desire to acquire a quick fuel source such as ice cream, energy drinks, candy, etc. People with eating disorders are usually stuck in a cycle that they are unable to interrupt.
For clients with a history of restriction, it is easier to eat the required number of calories in six portions through out the day. Usually, they experience improved mood and improved cognition with regular eating.
Most staff will become accustomed to eating six times per day. We pull out our snacks right on schedule as our appetites are used to eating this way. It helps to maintain our energy too!