PHP or Day Treatment for Eating Disorders
Partial hospitalization (PHP) combines the independence of living in the real world with the structure and support of residential treatment for anorexia, bulimia and binge eating disorders. It's ideal for clients who are transitioning to independent living, or who are in recovery but need more assistance than conventional outpatient therapy can provide.
Each insurance plan is different, but many plans that will not pay for full-time residential treatment provide at least partial coverage for PHP.
Mirasol's PHP or day treatment program provides individual psychotherapy and nutrition consultation as well as psychiatric and medical follow-up and discharge planning.
The program is staffed by a multidisciplinary treatment team consisting of dietitians, therapists, registered nurses and our staff psychiatrist.
Mirasol's PHP is highly individualized, with an option to step down from seven to six to five days per week as the client transitions to part-time work, school or volunteer opportunities and practices living life free from an eating disorder.
The goals of the partial hospitalization include:
establishing normal eating behavior and the complete cessation of bingeing-purging and other unhealthy behaviors aimed at weight control
learning to maintain adequate caloric intake and and honing skills in menu planning and meal preparation
developing new communication skills in a supportive environment that promotes change
PHP Myths and Misconceptions
The term "partial hospitalization" is misleading, since Mirasol's PHP is neither "partial" nor does it involve hospitalization. Instead, you'll be living at home or in a comfortable residence with other Mirasol clients! See photos of Mirasols' new PHP residence and learn more about the program at PHP Myths and Misconceptions.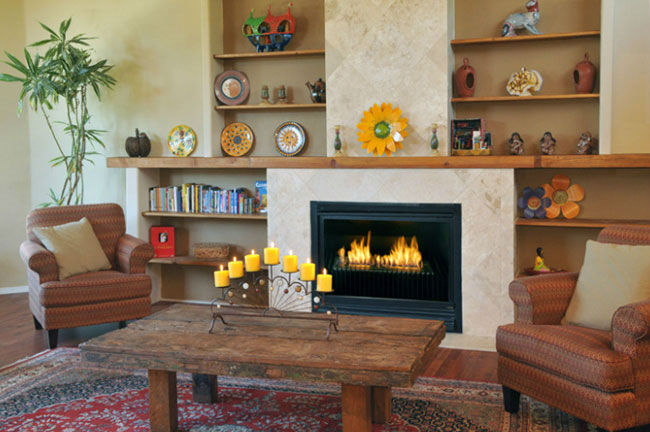 Mirasol's PHP residences are tucked away in a secluded residential neighborhoods in central Tucson. Each home has a large great room fireplace and floor-to-ceiling windows in the great room with stunning views of the Santa Catalina Mountains.
"We Help You Get Your Life Back!"
Mirasol clinicians and a former client describe how Mirasol's PHP combines holistic medicine, nutritional guidance and individual and group therapy to help clients develop new ways of communicating and coping, and learn to live life free from an eating disorder.
Daily process group topics include:
co-dependence
emotional regulation
empowerment
communications skills
boundaries
trauma/PTSD
body image
self-esteem
life skills
PHP clients receive:
individual therapy
individual nutritional counseling
nutrition groups
mindfulness
meals out
dietitian-supported menu planning and grocery shopping
"Mirasol is light years ahead of any other program in the country."