Frequently Asked Questions
The list below includes some of the most frequently asked questions concerning Mirasol's eating disorder treatment program. If you have questions that aren't included in this FAQ, please contact us for answers and additional information.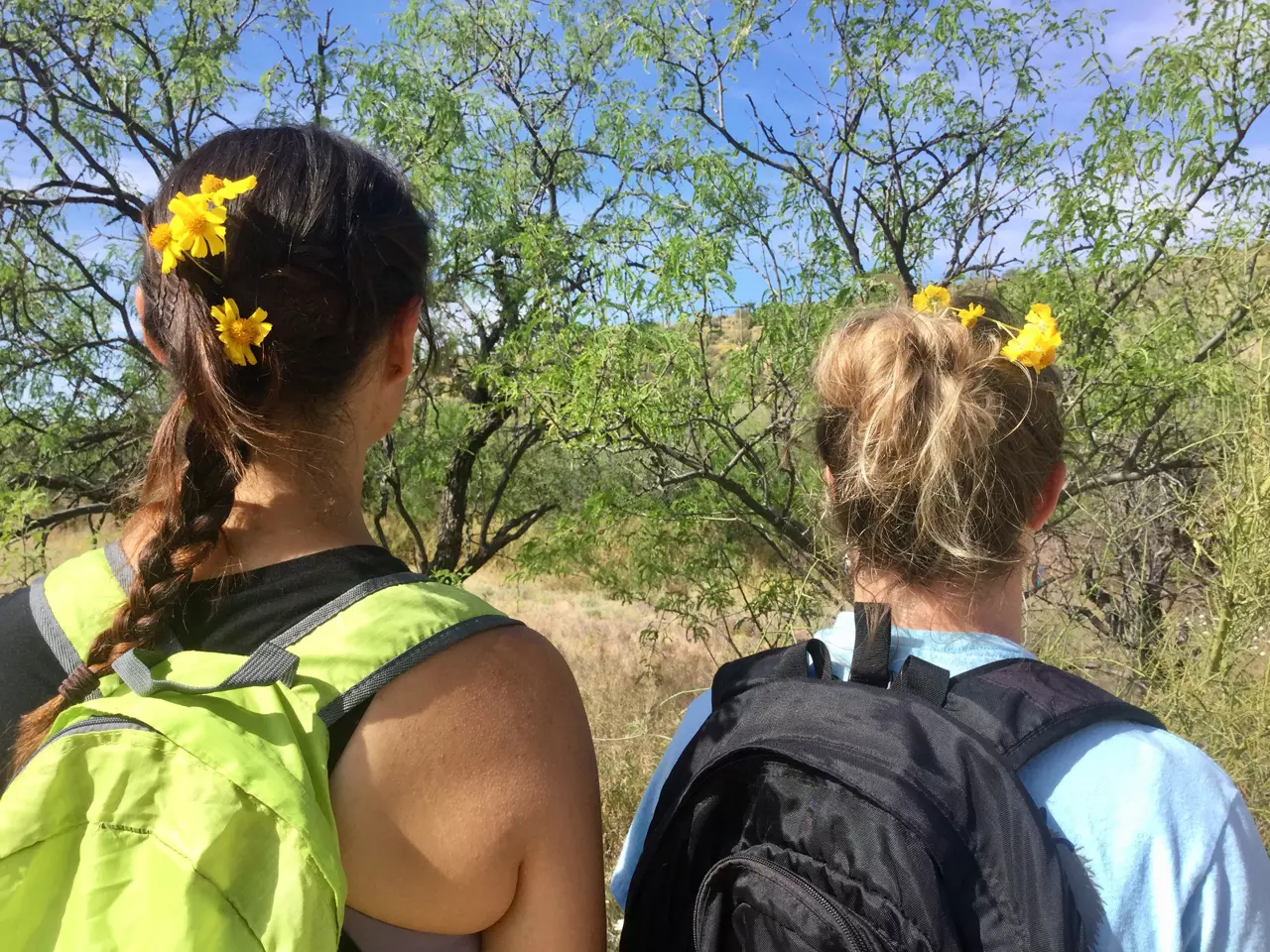 How is the Mirasol program different from other eating disorder programs?
Mirasol is the only treatment center for eating disorders in the United States that offers authentic integrative treatment for the mind, body, spirit, and soul! We use a true empowerment approach and do not use punishment or control methods in client care. We want clients to learn to make healthy choices for recovery and the journey of their souls through life. It is through the integration of the mind, body, and spirit that healthy choices are available to our clients, often for the first time in their lives!
I've had treatment before and it didn't do any good. What will be different this time?
Many people who attend Mirasol have been through multiple treatment programs. We strongly believe that it is not the person who fails a treatment program, but that past treatment programs have not been appropriate or suitable for the person! Success also depends on the clients' willingness to be well and to take responsibility for their own recovery with compassionate and appropriate support.
How do I know if I really have an "eating disorder"?
Many people wonder whether or not they have an eating disorder, and whether or not their symptoms require professional help. To find out if you should seek further evaluation from a doctor, take our online eating disorder evaluation. You'll get instant access to your eating disorder profile, with recommendations for additional reading and follow-up.
I'm a vegetarian or I'm allergic to wheat, dairy, corn products, etc. What will I do in treatment about my food?
Because Mirasol is a small program, it's easier for us to meet special dietary needs for our clients. If we find that the dietary restrictions are linked to the eating disorder, we bring that to client awareness and help the client learn about healthy eating. Each client has their own individual food fears and food issues that will be addressed in treatment. We offer meat-free choices for practicing vegetarians at each meal, and we are able to accommodate documented food allergies and other dietary needs.
What happens if I can't eat?
Mirasol therapists provide emotional support when our clients are struggling with eating. They help them learn to take responsibility for the choices they make about their eating and their recovery. They do not "punish" eating disorder behaviors but approach them with understanding and compassion while teaching each client how to make healthy choices with food. We realize that putting trust in the staff and essentially "handing over" the eating disorder to us is extremely difficult. We want you to know that the program will be very difficult but that when someone is struggling, it usually means they are making progress. Making sure that a client's health is not in jeopardy is of the utmost importance. If a client's health is compromised while in treatment at Mirasol, they may have to be stabilized at a nearby hospital.
What should I expect from the staff?
Our treatment teams include a psychiatrist, state-certified therapists, registered dietitians, a polarity therapist, a spiritual integration practitioner, a few dozen counselor assistants, and, of course, our legendary chefs. You can also read more about our devoted team on our Staff Profiles page.
Can I exercise?
Each client is evaluated during the first week of treatment by the Mirasol physician, dietitian, and exercise therapist. If you are physically stable and exercise will not compromise your health or recovery process, exercise is encouraged. Yoga, stretching, toning, and walking are activities that are included in the exercise program.
How many people are there? How old are they? Do you have other people (like me) who are anorexic, bulimic, or binge eaters? Do you take clients who are severely overweight?
Mirasol accepts no more than 10 clients at a time. This ensures each person gets enough individual care and support. We treat all types of eating disorders, including anorexia, bulimia and binge eating disorder and obesity. Before admission, many clients worry that they may not be as thin as other clients or that they may be much heavier. This issue is addressed immediately and they rapidly learn that all eating disorders are the same — it is just the behaviors that are different!
Will I have a roommate?
Yes. We like clients to have a roommate for therapeutic reasons.
Can you describe a client room?
The rooms are large, bright, and very cheerful. Everyone has closet, dresser and desk space. All linens (sheets and towels) are provided. We also have washers and dryers. Click to view a virtual tour, including pictures of the rooms.
Is it like a hospital?
No. Mirasol's residences are very beautiful, large and comfortable homes. People usually feel very comfortable in this home-like setting as opposed to the sterile feeling of a hospital or larger treatment center setting. We do, however, offer 24-hour supervision.
Do you ever leave the house?
Mirasol is a voluntary program. Clients leave the house for scheduled, supervised outings, including hikes, meals out, community service and trips to the gym. Our facilities have large, lovely yards where clients can sit in the sun by the pool, play games or even have group or individual therapy.
Will there be any opportunities for free time and fun while I'm in treatment?
You bet! There are movie nights, outings to the Desert Museum, Mount Lemmon, Sabino Canyon and trips to the mall.
What will I do on the weekends?
You'll have a chance to do homework and treatment assignments, have family visitors, participate in workshops, and go on outings.
What is Cognitive-Behavioral Therapy?
Cognitive-Behavioral Therapy is where we learn to replace negative or destructive thoughts with healthy and positive ones.
How much does it cost?

Mirasol is proud to be one of the few eating disorder treatment centers that offers all-inclusive treatment costs. When comparing Mirasol to other facilities, please request a detailed list of fees for services and products that are not included in the base daily rate.
The daily rate covers the cost of the following services, which may be included in an individualized plan designed by your Mirasol treatment team based on your needs and interests:
individual psycotherapy
group psycotherapy
psychiatry
body image work
ecotherapy
expressive arts therapy
yoga
nutrition education
off-campus meetings
laboratory tests (staff)
psychological testing (staff)
Will my insurance pay for treatment?
It can be challenging to obtain health insurance coverage for eating disorder treatment, but Mirasol will work with you to achieve the maximum possible reimbursement. For more information about insurance and eating disorder treatment, see Cover Me! Getting Your Insurer to Pay for Treatment, an article from Mirasol's Sunflower newsletter.